Henchman-4-Hire
Looks like we were right: Dick Grayson is going to survive Forever Evil! But it seems he'll be giving up the superhero lifestyle to become a spy.
For some reason.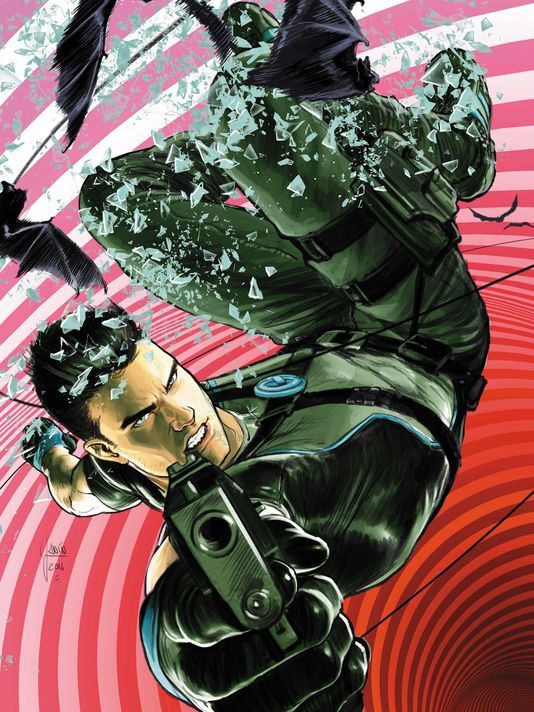 He's OK with guns now
Revealed by USA Today, Dick will be the star of a new series called Grayson, because apparently somebody finds that more marketable than Nightwing? Maybe?
According to the interview, Batman knows Dick is alive, and orders Dick to become an undercover spy for the agency Spyral. The new writers hope it will be an international caper sort of book, with Dick dodging bullets and fighting bad guys. The writers are Tim Seeley and Tom King, himself a former CIA agent.
Of the new series, King says:
"He's doing something that's going to cause pain to his friends and family, but he believes in the cause. That tension between having to…
View original post 158 more words